Sera G Product & Brand Reviews

http://www.theupcoming.co.uk/2013/08/16/eyelash-frenzy-sera-g-introduces-her-wide-variety-of-lashes-for-all-occasions/
              16th August 2013
A new revolutionary brand of lashes has come to our attention, and now we simply can't get enough. Former make-up artist Sera G is a British false eyelash designer and maker, who offers a unique range of good quality lashes. 
The eyelashes are all designed and produced here on home soil, in London. As well as being able to provide an excellent service for eyelashes, the brand is one of few that is able to say that all their products are vegan friendly, meaning no animals were harmed during the making of!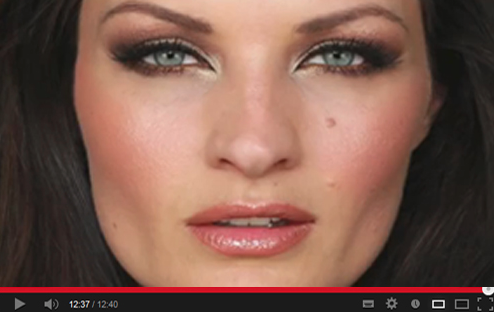 The brand was established in 2012, and ever since, products by Sera G have become a favourite amongst blogging beauties such as The Style Rawr, Beauty and the Blog, and even sisters Sam and Nic from Pixiwoo have raved about the products on their YouTube channel.
With a variety of lashes available for you to choose from, it seems highly unlikely that you won't find what you're looking for. Everyday lashes, corner, half and solo lashes, as well as a wide choice for the lower lashes are all available. Eyelashes to complete a fancy dress look and "doll" lashes can also be purchased, which pretty much makes Sera G the perfect place to shop if you're a lash-a-holic!
If you join Sera G and become a member, you will receive exclusive discounts and deals, all reserved for membership holders. An example of one of the fantastic offers you could receive includes being able to buy five pairs of lashes for the price of four! There is also a pro-discount scheme available for professionals within the beauty and fashion industry. Sera G also offers a wholesale scheme, available for bulk orders.
Marium Ul-Haq
To browse the lashes and other products on offer, visit the Sera G website here.
Shelley Make Up 

 
 Bluscious.org    |    @Shelleydmakeup   |   www.facebook.com/shelleydmakeup

   18th July 2013
 
http://bluscious.org/2013/07/18/fabulash-false-eyelashs-online/
 

Geddit!  Fabulash instead of fabulous – oh, I amaze myself with my wit!!  (Apologies for that, heat's got to me.)

Seriously for truly excellent lashes and fast service go to www.sera-g.com  As a pro, I use so many different types of lashes.   It's a considerable expense for me as I don't use them a second time and more often than not, I don't charge as I'm more interested in getting the right look.  So finding the right lashes, at the right prices has been an issue (thank you TK Maxx!).  But, I think I've found the answer in Sera-G.

Firstly it's online so I can shop when I want and delivery is very fast (mine came in two days but I did order late in the day).  But what's REALLY special about these is the packaging.  My kit is full because I can't resist experimenting with new products and I want to always have the 'right' product.  So anything that cuts down on space is a real bonus to me.

Mostly, eyelashes come in little boxes with neat cardboard outers that take up space AND they have that little vial of glue that's useless to me.  Not so Sera-G.  I've just registered as a professional with them and seven pairs of eyelashes came in one standard size C4 envelope.
 

Perfectly relevant packaging – these are the short-strip, mini lashes.

How neat is that??  This is just 5 of the mini-eyelashes (more about that later) but they all come in these slim, space and resource saving packets.  Such attention to detail means a lot to me.  No point in those glue vials either, just get some Duo, I haven't found anything to beat it (if you have, please let me know).

There is an amazing selection on-line and you can find what you need very easily.  I'm getting in to the smaller, shorter strip, corner lashes (their mini-lashes) as they can give a very elegant, natural and flattering look.  They are particularly good for ladies over 40 who feel they can't wear false lashes any more.  There is a selection of the mini lashes that are so natural, they're virtually undetectable.  Another really big benefit of mini-lashes If eyelashes lift, they tend to do so at the inner corner, and these stop this happening.  They have a so many designs.  They also have -three-quarter eyelashes.  And I've fallen in love with these.

It's very rare I fit eyelashes without having to trim off a lot of length.  A waste of time.  The three-quarter lashes means you are less likely to need to trim at all.  Did I mention the quality?


Sera-G three quarter lashes. Hope you can see the fine, flexible strip/base.

Lovely fine base strips that are flexible but not floppy, easy to handle and apply.  These are great for a more natural look but they do have different styles that are more defined with thicker strips which are easily disguised with liner.

It's clear that Sera-G UNDERSTANDs the application of lashes and the effect they have both on the eye and the person applying them.  Utterly delighted with this find.

Excellent products, excellent service and a very valuable resource to makeup lovers anywhere